HOSSEIN ALI SALIMIAN
THE CHIEF ORGANIZER AND CHIEF OF IRAN CRICKET CONSUL
He was born 3rd July 1955 in Tehran and in 8 years old when he have started is Cricket, and then he went for more knowledge to Pakistan, there in Karachi he have be come a great Cricketer, he was know by "Salimian Irani" . He was the captain of South East Karachi club. In that or another team's which he have played various tournament he had scored 60 centuries and 90 fifties .In "Shahid Mallat Laqat Ali Khan" tournament he had scored 190 runs not out in 35 over , still its the best record of this touranment .He was the captain of Sarhind Cricket club in Karachi . He use to do wicket keeping also, he was the opener bat's man of his team's. In club playing these records are .
Now he his the chief of Iran federation , a hard working human being which have gave all his life for Cricket ,to produces player's , which could do something for Iran . He says that after two or three year , we can do something to keep head up in Asia .He say that its hard to do something now I am the chief against when I have played in the ground's but I pray to ALLAH that " I shill do something better for Iran's Cricket " INSHA ALLAH '', he says that Irani officials if they want to do something better for Iran they should hard our hands. In the End he said that Estghlal Cricket club is the best club which have won the both early tournaments , his all player's are good cricketer's and the other team have to flow them .
MR . MOHD REZA KASHANI
Mohd Raze kashani the Secretary General of Iran Cricket Federation . He have not played any time Cricket but the interesting of this game have bought him nearer . He his also a hard working man, he worked always with his heart for Cricket and he is one that helped the players for international matches in another countries in Malaysia , Nepal and now for Kuwait the '' Middle East Cricket Cup '', he say that when ever I knowed that in Chabahar any tournament is held I have went there to see that matches . He says that Mr . Salmani is the biggest of this game , he is a great person , he have helped me in every problems . He said that we will in soon develop and be a good team in Asia .He say that we are working hard to rose up this game in other cities of Iran that they could play this game like Kozestan . When we say about Chabahar mean both Konarak and Chabahar but the Chabahar is the center of Cricket . In future we can pay the players monthly money like the Football team .The soldier whish are during there sar bazi we can do something for them if the national team need them but he have to say us before 45 days . He says that Mr . Hader Moinai have worked hard with Mr . Yahya Sheikhi in Chabahar to develop this game and have been succeeded .
By the way he said that in soon the FREE ZONE of Chabahar will make a stadium in Chabahar , then we can make tournament's under 19 in international way that the out door team's could coma's here and plays with us.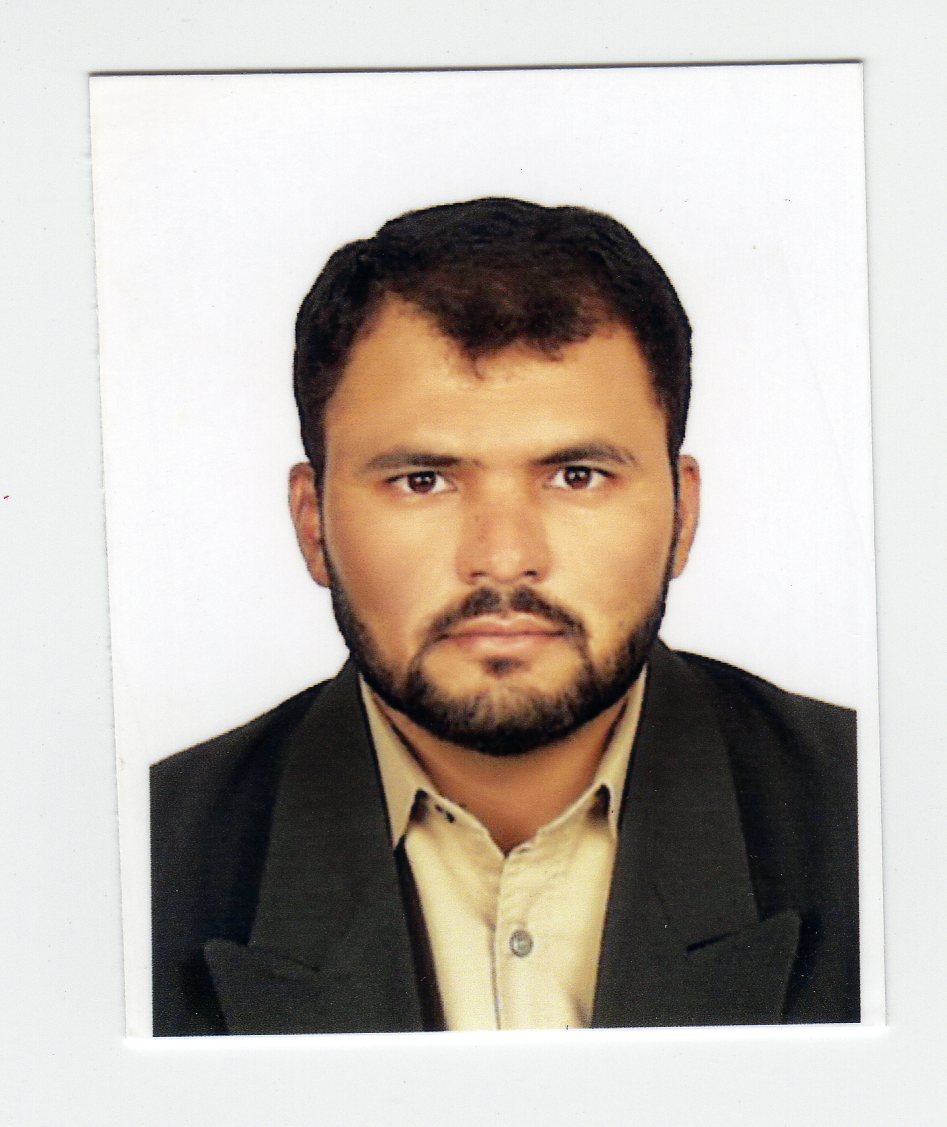 YAHYA SHEIKHI
Mr. . Yahya Sheikhi " Chief of Ostan Sastan and Balouchistan Cricket board of Iran and the Wicketkeeper of Iran national team and voice captain of Mehran cricket of Chabahar. He was born in 27th 08 1972 in Iran.
Mr. Yahya have started his cricket in Karachi in Twelve star cricket youth club .Then from Karachi he went for more education in Tehran and there he also played in " Azadi Cricket club ". In this team he played as a batsman and as wicketkeeper of this team. In Tehran he have played " Habib bank tournament " and scored 96 run in one match of this tournament. He have score 13 fifteen in his record's. Mr. Yahya now a day playing in Mehran Cricket Club . This team have played 8 tournament and won 3 finals and lose 3 finals . In club playing record .
He is also member of Iran Cricket Federation he say's that "Federation of Cricket is joined with Baseball, Softball and Rugby games for this we couldn't do any thing for Cricket and we are trying to "separate' Cricket federation so then we could do some thing for Cricket.
Mr. Sheikhi say that the people of Cricket please gave hand with our hand , so we could do some thing with your help, so please don't say that we have did lot of thing or we have worked hard for Cricket no dear still work for Cricket that can be resalable of Iran's Cricket.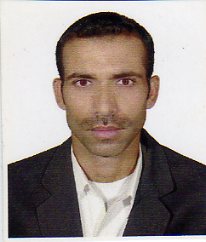 SHIR MOHD BALOUCHNEZAD
Mr. Shir Mohd the classic bat's man. The century maker of Iran, plays in Esteghlal Cricket club of Chabahar. He have 42 centuries and also 80 fifteens and 3 time 99 run, they are fifteen and this great bat's man have one 218 runs not out.
He is born in Iran the Chabahar on 1975 .His father used to work in Karachi so, he have took his family there, so Mr.Shir Mohd started his game in Karachi , he was a good player of his team. and when they return back in Iran he joined Esteglal Cricket club and made his place in this team. When he started his game he was opener and still he is opener of Esteghlal . Esteghlal played 14 tournaments , but Shir Mohd played only 8 tournaments and won 3 finals and losed 5 finals in has during. He is also the wicketkeeper of this team and spin bowler also and took 50 wickets. By the way he plays a stock that is able to eye and you know that he is one and only. He is player of Iran national team . He is first time going with the national team in Kuwait .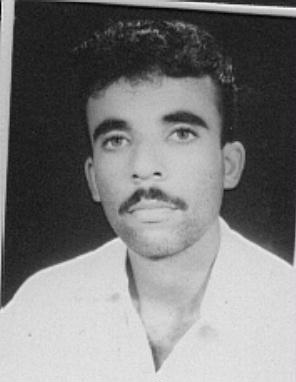 MANZOOR HOSSANI ZAKERY
Mr .Manzoor Hassain Zakery , the fast bowler of Estghlal cricket club of Chabahar and the national team of Iran .
Mr .Manzoor Hassian have born 1975 in chabahar , his father had a shop with which he spent his time in good way . He sent his son to student in his own city and then when he wants to go for more knowledge , his father sent him to ' Gwadur' the city of Pakistan . He have started his cricket from there , and have got a good place in his team .When he finish his education , he back in Chabahar and he joined ' Estghlal cricket club ' , he gave good performance in this team and have been the Captain of this team . Estghlal have played 14 tournaments and he have five tournaments he won 3 and loss 2 tournaments by as captioning . In bowling he have 184 wicket's in this team playing in club matches . In batting also helped this team to won matches . He have Visited India , Malaysia with the National team of Iran and on 17 feb they will leave Iran for Kuwait for the" Middle East Cricket Cup"

SHOUKAT MIHANDOUST
Mr.Shoukat Mehandost the spinner of Esteglal cricket club of chabhar and the national team of Iran . He born in Iran . He was too small ,when his father leaved chabhar and went to Karachi and he had job there . Shoukat have student there and also started his cricket over there . By the way he be came all rounder player of his team , on that time he use to ball fast means , he fast bowler . After ten years , when they return back to chabahar and he join the Estghlal Cricket Club and he made a good place in his team , he also scored centuries 7 and fifties 25 and took 200 wicket's . The best record of him is 162 runs in Karachi match . In club matches .
He also visited India , Malaysia with his own team player Manzoor with the national team of Iran . he is one player which will goes for "the Middle East cricket cup" for Kuwait .
LOGHMAN SHEIKHI
Mr . Loghman is born in Chabahar in 17 Sep 1975 . He have study in this city and from more knowledge he went for Karachi and about 12 years he have started his Cricket and been a good player over there , he is a spinner and good middle order bats man .He is brother of Yahya Sheikhi and Salman Sheikhi .His best record is when he have played in Karachi in his collage and he was the captain of his team , he took 5 wicket's by giving 10 runs in four over . He have no century , 30 fifties and have took 253 wicket in all club playing . He is the captain of Mehran cricket club of Chabahar and have loosed the earlier tournament in front of Estghlal cricket club of Chabahar , he say that we had the problem of opening batting in this tournament and for that our another bats man could not did any thing , in final the same thing happen . He visited Malaysia with his brother Yahya and two Estghlali players with the national team of Iran , he say that by having no expiries we have loosed the matches over there but now in Kuwait we shall do some thing better .
He went with his brother Yahya in Bahrain for coaching courses there and got good marks there , and after that both went in Thailand for fitness courses there and also got good and fine marks over there , he say that in our city we need equipments for fitness tests so we not have these things , like skin full materials , indoor rooms etc .He say that in future the Cricket of Iran is bright and we need help of peoples of Chabahar .